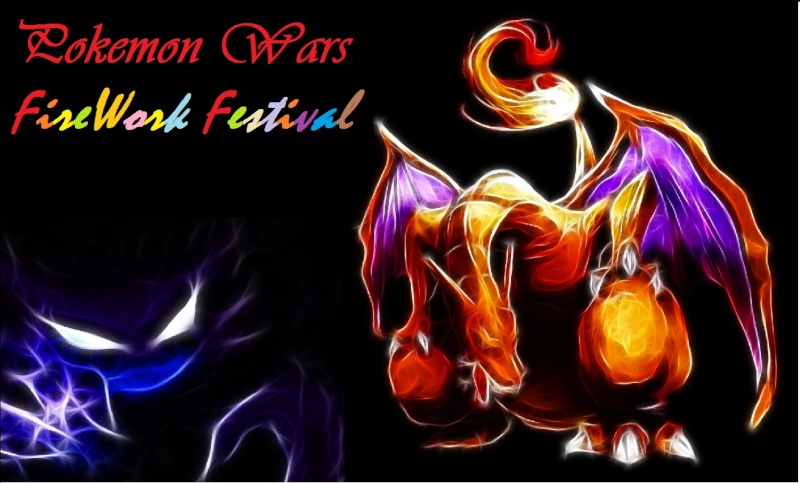 Come one, come all to the firework Festival!
I decided since we didn't have a Halloween tournament I would create one... but seeing as its almost the 5th of November, Fireworks night and the remembrance of the gunpowder plot, an attempt to blow up the houses of parliament in the UK by a man named Guy Fawks, I would combine the two festivals.
I don't think any other countries have fireworks night but hey... my tourney :3
So there will be 3 events.
The first is the Halloween haunting.
This will be a 3v3
Only pokemon that are ghost or part ghost maybe used.
It will be a mixed tier tourney, excluding Ubers.
The second event will be the firework Inferno.
again a 3v3
Only Fire types maybe used this time.
Mixed Tier excluding Ubers. (This included Mega Blaziken and Speed Boost)
Last Match will be the finale!
A combination of the two. A 6v6 Fire and Ghost blow out!
Excluding Ubers again a mixed tier, 3 ghosts and 3 fire types that MUST be different to the one you picked for the first two events.
I would like one person from each pair to post up there battle vids.
:3 Please feel free to raise any questions you may have!