Dem's edit: I may have forgotten that I have to do this afterwards… it's outdated in some areas now, but oh well.
Pokemon Wars Monthly Newsletter
March 2015
---
Another Newsletter Revived, but for Real!

Heya all, Dem here! The administrators and moderators are starting to work on bringing the site back to glory, but that means more time needed for the admins. So, I've taken the job of monthly newsletter writer! This is my first one, so if there's anything I missed or you want added/changed, be sure to let me know!

Site Changes

Pokemon Wars is going blue! The new site design isn't like anything we've had before, so what do you think? Looks fresh? Also, we now have a Pokemon Showdown area for the challenges, tournaments and gym sections. This means that you can have quick battles with members without having to train a team, or that you can still battle even without a 3DS.

Pokemon Wars Battle Association

The PWBA is starting up again for the new year, but not without members! There are still many positions to be taken, so go and sign up here!

Eon Ticket Code

Pokemon Omega Ruby and Alpha Sapphire are currently holding an event to obtain an Eon Ticket via streetpass. The Eon Ticket will allow you to travel to Southern Island, where you can catch Latias in OR or Latios in AS. If you can't get your hands on one, don't worry! You can enter these codes into your 3DS on the MYSTERY GIFT option and receive one from the comfort of your own home!


In North America, enter the code: 2015LATIOSLATIAS


In Europe, enter the code: POKEMON380381


If you don't live in either of those places, try entering the European code or the North American if it doesn't work. This event only lasts until the 2nd of March, so punch them in quick!

Tournaments

There are no active tournaments right now. Get over to the tournaments section and make your own!

Pokemon of the Month

The poll for Pokemon of the Month started a bit late, so there's still time to vote on who you want to win! Currently Latios and Omastar are tied for the lead, with Heracross not far behind! If you haven't voted yet, go and shift the lead position here!

Dark Feraligatr's Totally Awesome and Super Cool Cooking Show!

Mmmkay, I'm just gonna come out and say it. Slurpuff is cotton candy. If you need more information, then this is a handy tutorial on how to munch down on a tasty Slurpuff without ending up having your blood splattered all over the floor and your intestine (and you) hanging from the ceiling fan like some demented marionette.


Just look at that Slurpuff. Stare deep into its eyes. If you see anything other than a cold hearted, sociopathic murderer, then get glasses. All exaggerations aside, Slurpuff is downright evil. Its Play Rough attack has been shown to be the cause of at least 300 Kalos trainer deaths a year. And when Slurpuff plays rough, there are no survivors. Pay close attention if you're courageous or stupid enough to get some of its tasty cotton candy.


You will need:


-A pair of foot long metal rods.


-A neck brace.


-The ability to tell when someone is lying.


-A sharp object.


-A heavy object.


-An object capable of launching projectiles at at least 30 kilometers an hour.


-A fully written will.


-Grief counseling.


-Backup.


-A very fast vehicle with which to escape.


-(Optional) A Molotov cocktail.


-A plastic bag.


-A phone to call for help or at least to tell your friends and families that you love them quickly.


-One cup granulated sugar.


Slurpuff is already delicious, so no cooking is necessary. However, there is one slight problem. It is capable of killing a human with ease, and it does such a good job at it that it puts Mewtwo and Chandelure to shame. In fact, Mewtwo and Chandelure are terrified of Slurpuff, so don't bring it up to them. Slurpuff uses deceptive tactics to not only lure in those it wants to eliminate, but to make them completely unaware of its malicious intent. Before going over how to get some of Slurpuff's cotton candy, it is first necessary to show what it can do. Sweet Scent can lower your desire to resist the Slurpuff's will, so always be sure to hold your breath if you see a pink gas float off of Slurpuff. Using Fake Tears buys it more time so that it can get you by surprise with Draining Kiss, which is more like a snap around your neck with razor sharp fangs while it drinks your precious life blood for sustenance. Slurpuff knows what it's doing, too, since it always aims for the jugular vein when it bites at you. Finally, its most terrifying attack is Play Rough. Play Rough, when used on Pokemon, can grievously wound them, but when Slurpuff is attacking to defend itself, Play Rough is better named Neck Snap. Don't be fooled by its small, stubby arms and lack of fingers, as they can easily break your neck like a toothpick. But Slurpuff has many other tactics to defeat you with. Toxic allows for a swift death, it can incinerate you with Thunderbolt, Flamethrower, or even the ungodly powerful Hyper Beam. Giga Impact WILL break every bone in your body, despite Slurpuff being like two feet tall, and Dazzling Gleam can blind you so that Slurpuff can get in a Play Rough... or worse. Now that you know what you're up against, let's get started on the whole "obtaining Slurpuff's cotton candy" thing.


Okay, step one is to find a Slurpuff. Slurpuff loves Citrus Poke Puffs, so be sure to leave at least fifteen in a place with several escape routes, with other people nearby. Keep the rods nearby so you can harvest the cotton candy at a moment's notice and get away fast. Once the Slurpuff arrives, approach it very closely. Make sure the neck brace is sturdy so that Slurpuff's Play Rough attack won't kill you, right away, at least. If Slurpuff tries to charm you with its cuteness, do not be fooled. It merely wants you to let your guard down so that it can run away or use a move on you. Once it realizes that you aren't leaving, it may try to use Fake Tears to make you feel guilty enough to leave it alone. Be warned though, as Fake Tears may attract other Slurpuff to you so they can help their brother. If it does... god help you. The sharp object is just to make Slurpuff be wary of you, so it won't attack immediately, and the heavy object is to stun Slurpuff so you can take the candy. At this point, Slurpuff is most likely going to attack you. If it tries a Draining Kiss, duck and roll to the side. If it tries to use Play Rough on you, it has to jump to do it, so shove it away as hard as you can. Hit the Slurpuff with the heavy object and grab the metal rods. Stab them into the Slurpuff, and rip them out horizontally. Don't worry about hurting the little savage, Slurpuff can regenerate body parts with ease, even when on fire, which is where the Molotov cocktail comes in. It MIGHT slow the Slurpuff down, or it will simply enrage it and the Slurpuff will brutally mutilate you. That's where the phone comes in to call for help. Anyway, grab the globs of cotton candy and put them in the bag while the Slurpuff is momentarily incapacitated, as it will regenerate in 20 seconds, minimum. Throw the sugar at it if it comes at you again. Slurpuff can't resist sugar, so it will certainly stop to eat some. If it STILL comes at you, try to slow it down with the projectiles, get on the escape vehicle, AND GET AWAY AS FAST AS YOU CAN. The Slurpuff will call for help if you linger, so get to other people as fast as possible.


So, there you go! You've now risked your life for several pounds of some of the tastiest cotton candy you'll ever eat, and all it took was several days of preparation and a serious risks of injury and dismemberment. Enjoy your grief counseling and cotton candy while I show you what you pictures of what you almost became!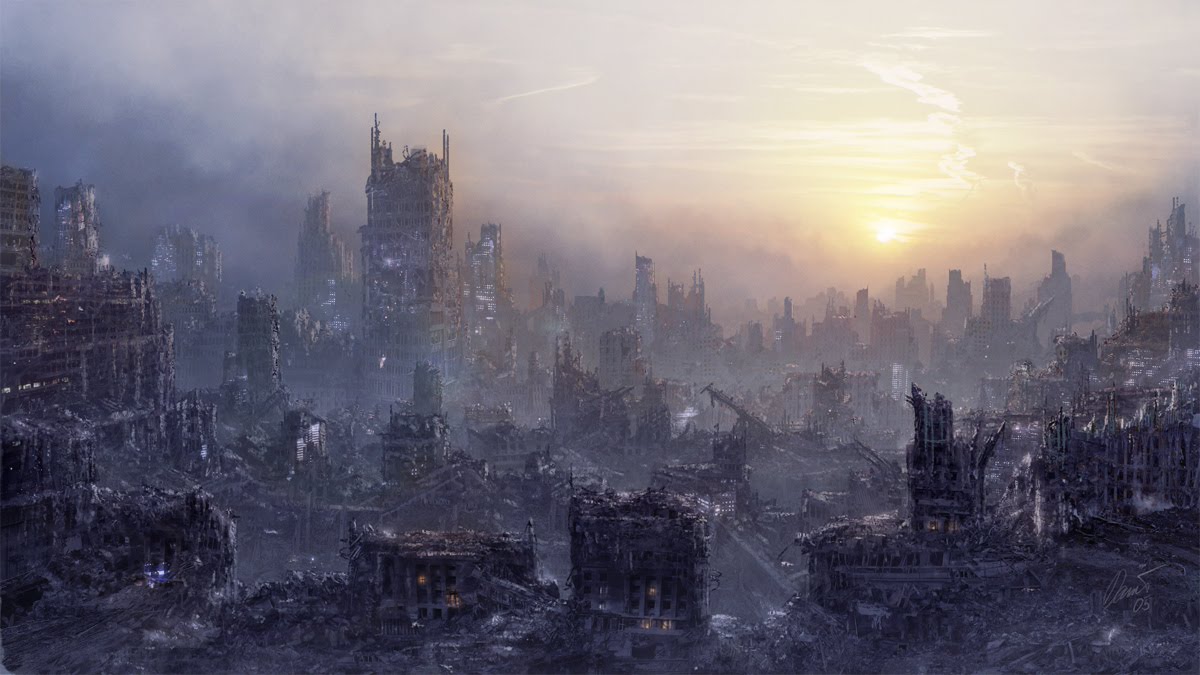 POST-SLURPUFF ATTACK ON COUMARINE CITY, 1996


SLURPUFF ATTACK ON THE UNOVA NUCLEAR POWER PLANT: OFFICIAL CASUALTY COUNT AROUND 18,000


SLURPUFFS DESTROY THE MOON, LAST WORDS OF ASTRONAUT BEFORE IMMEDIATE VAPORIZATION RECORDED

Nova's CrissCross

We now have a section in the newsletter for Nova's Pokemon crisscross! This has been floating around the forum for a bit, so some members may already have solved this. However, you can expect a brand new one in April next month!

March Birthdays

Active members with a birthday in March include Envidira, DF, Espiria, and GiantWhirlpool! Pokemon Wars wishes you all a happy birthday this month! (Active being online in the last month with at least 1 post, subject to change)

Pokemon Trainer of the Month

The Pokemon Trainer of the Month award for March 2015 goes to EclipseDarkz! Darkz has been helping out by giving away free Pokemon to pretty much anyone who has asked, and has remained a very active member despite being a part of another forum. Congratulations EclipseDarkz!

Pokemon Fact of the Month

The Japanese name for the move splash is actually hop, which explains why Pokemon such as Spoink and Hoppip can learn it. This is also why splash is a normal type move, and not a water type. The reason it was named splash in the English version is likely because it was exclusive to Magikarp in generation one.